RunKit now supports Node 5! Node 5 is part of the Stable release line, which means it focuses more on features, while Node 4 focuses on stability and security as part of the LTS release line. You can read about it more here, and you can try them both on any RunKit document: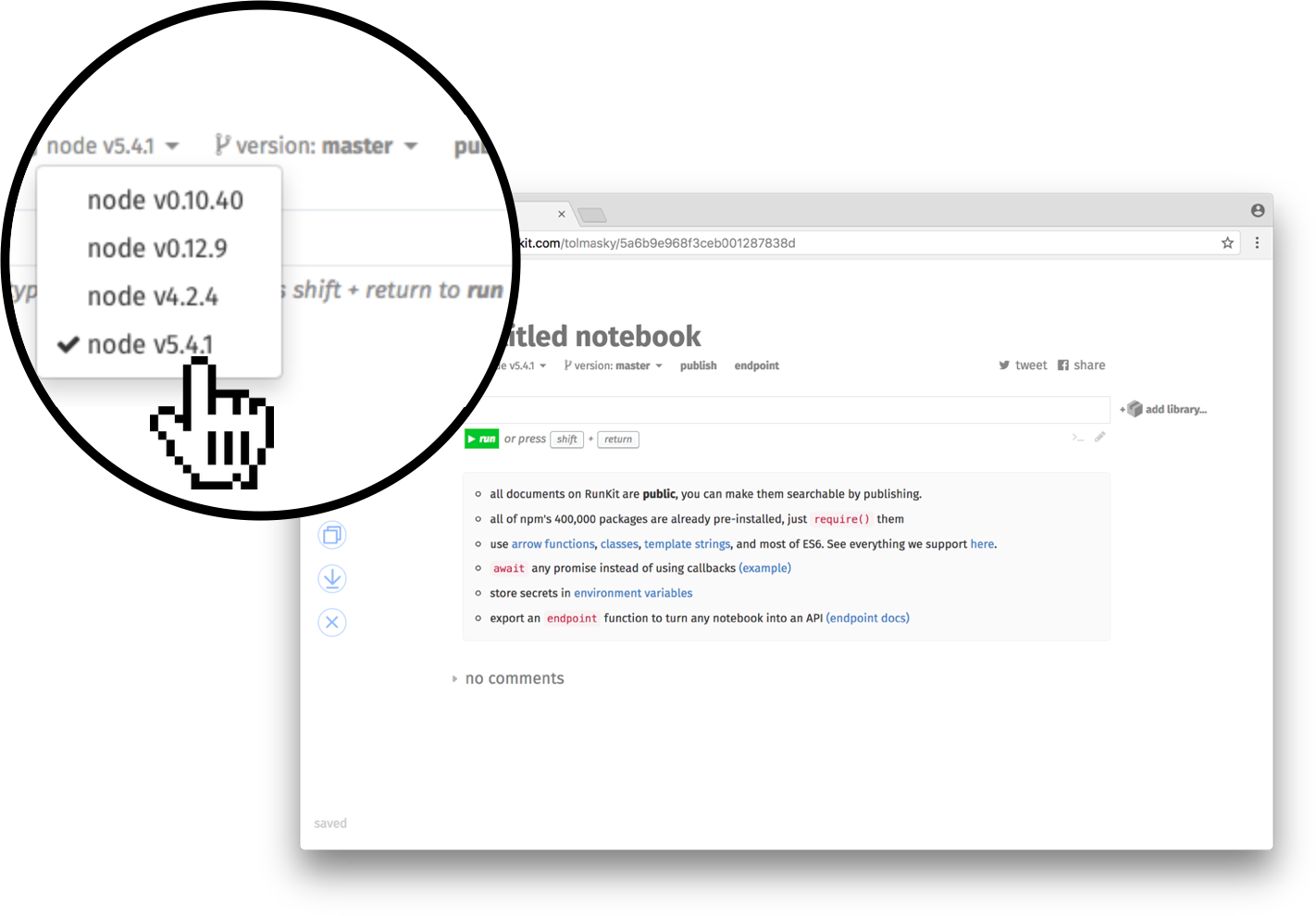 What is RunKit?
RunKit is an interactive playground for running Node.js in the cloud.
RunKit offers serverless functions with zero deploy time — prototype code changes in real time!
RunKit can be embedded in your tutorials and docs to make them interactive as seen on lodash.com, expressjs.com, and stripe.com.
Follow RunKit Blog updates with the
RSS Feed
Follow
@runkitdev
on Twitter for the latest updates from RunKit
© 2015–2018 Playground Theory, Inc.